Hipster Hampelmann DIY Kit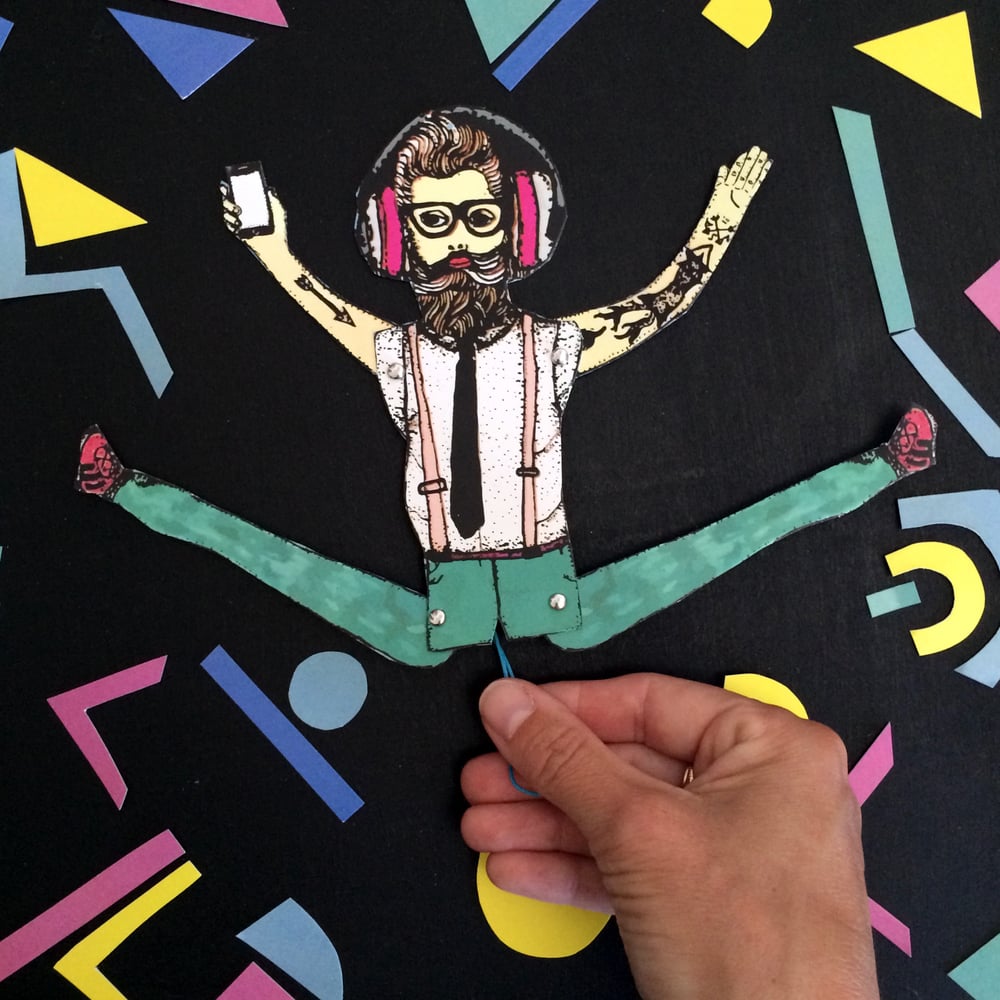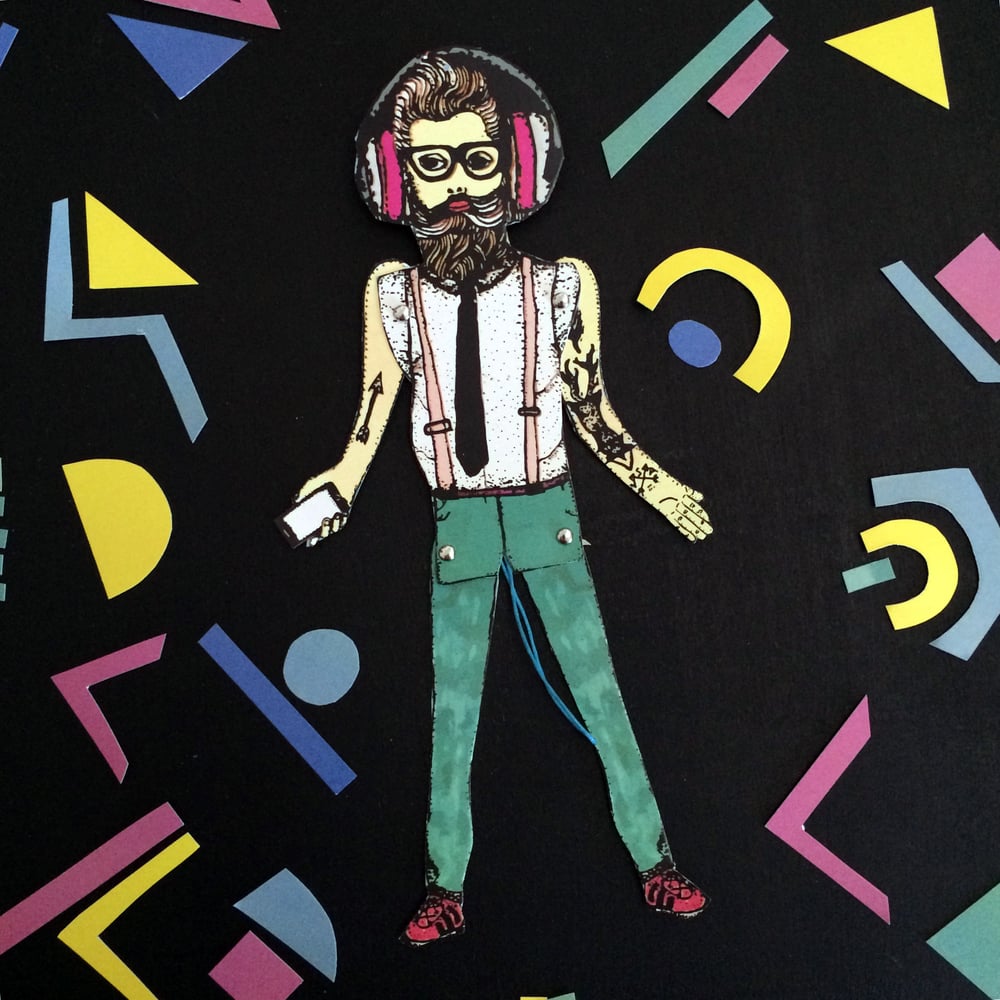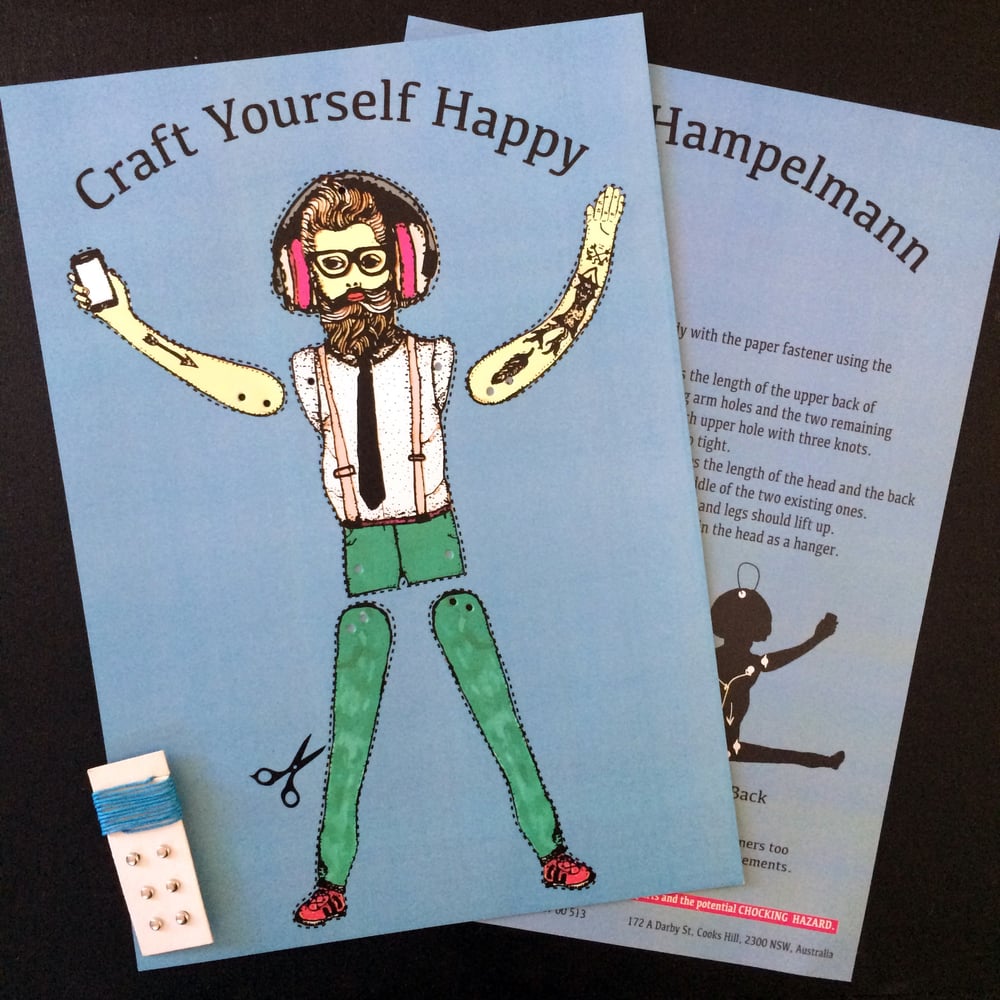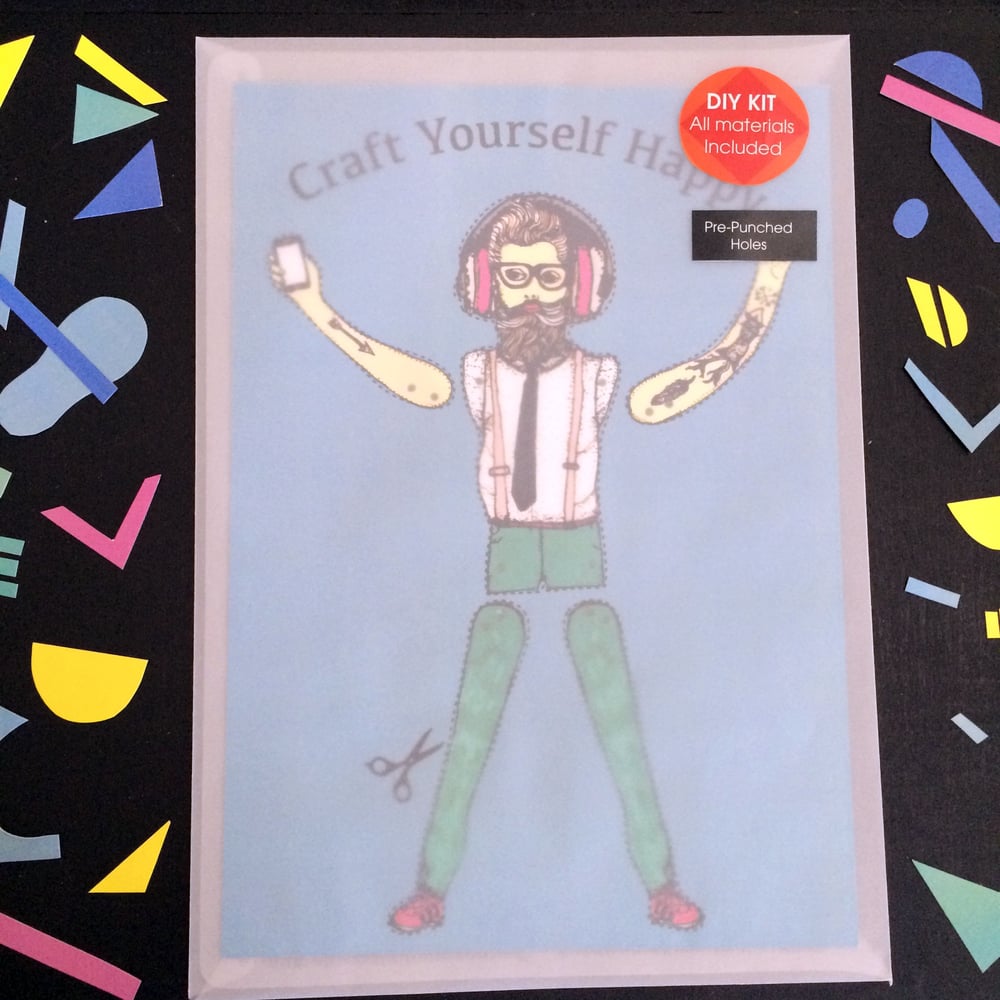 Craft yourself happy, make your very own Hampelmann toy and learn a bit about paper engineering. Be surprised by the movements of the Hampelmann. (The limbs of the card stock puppet are jointed and tied to a pull string.
When the string is pulled and released, the arms and legs move up and down.)
The kits comes with detailed instructions, a unique Hampelmann design-printed on quality card stock, paper fasteners, string and pre punched holes.
Packed in a beautiful parchment paper envelope.
Printed and designed in Newcastle, Australia.
Inspired by my upbringing in a small town in East Germany.